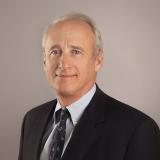 William Huyett
Independent Non-Executive Chairman
William ("Bill") Huyett was appointed Independent Non-Executive Chairman on 20 September 2018, having served as an Independent Non-Executive Director since 18 June 2017 and having been elected by shareholders at the 2018 AGM. He serves as a member of the Clinical Quality and Safety Committee and the Nominations Committee. He is also Chairman of the Supervisory Board of JSC GHG and is a member of its Clinical Quality and Safety Committee.
Skills and Experience:
Mr. Huyett is the Chief Operating Officer of Ironwood Pharmaceuticals a NASDAQ-listed biopharmaceutical innovator in Cambridge, MA. Prior to that, during a 30-year career at McKinsey and Company in the US and Europe, he served clients in health care and other technology-intensive sectors. He advised those clients on value creation strategies and their implications for organization effectiveness and board governance. His areas of expertise include corporate portfolios, growth, M&A and divestitures. He is the co-author of a text on corporate finance:
Value: Four Cornerstones of Value Creation.
He currently serves on the boards of several not-for-profit institutions, including Rockefeller University in New York and Marine Biological Laboratory in Woods Hole. He is also a non-executive director of Georgia Capital PLC.
Education:
Mr Huyett earned a BS in Electrical Engineering and an MBA from the University of Virginia.